Specialities and Restaurants in Phu Quoc
Phu Quoc seems designed with resort-dwellers in mind, so you're mostly expected to eat at your own hotel. You'll likely want to venture elsewhere at some point, if only to add a little variety to your diet. Prices are generally a bit higher than what you'll find on the mainland, though quality tends to be decent at most places.
Phu Quoc Specialities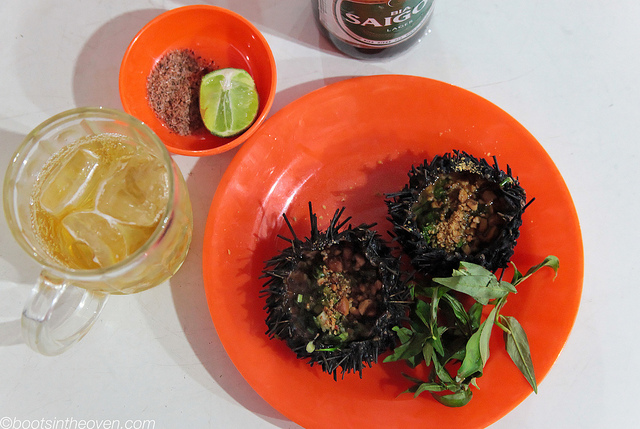 Nhum
The weirdest shell you should try is "Nhum". It is brown and at appearance looks like a coconut after its green skin has been taken off. There are two ways to eat "Nhum": raw or well-cooked. If your stomach is experienced with handling raw food, you should not miss trying raw Nhum. When you order a "Nhum", the seller cut the whole Nhum into half just like cutting the coconut horizontally. Then, you squeeze lime juice into Nhum, use a spoon to scoop out the meat from the shell, dip it into wasabi sauce and savor. The fresh taste and the sweet flavor combined with wasabi sauce and the sour of lime is too good to deny a second help.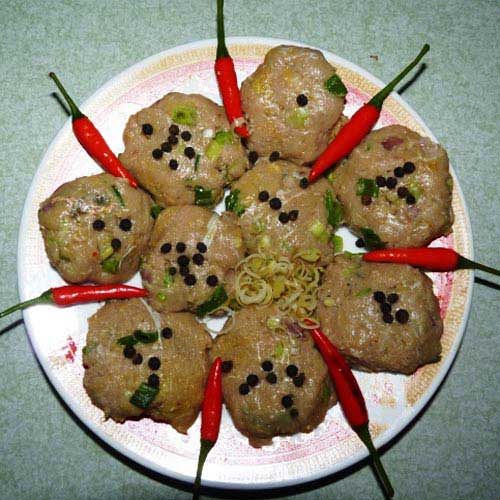 Nhong fish
Phu Quoc is also famous for Nhong fish. It can be made into different kinds of dishes: fried, boiled, or hot pot dishes. Nhong fish is also made into Cha ca, fish cake or have a good topping for a salad.
Banh canh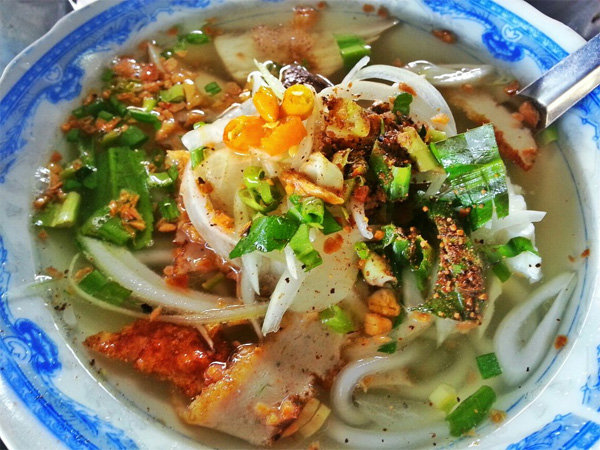 Banh canh, a kind of noodle, creates a different taste when cooking with fish making it a specialty of Phu Quoc. Thu fish is the most popular choice to cook the dish. It is served hot in a bowl full of noodle and soup with some Thu fish fillets on top. There are three kinds of Thu fish that can be found in a same bowl: the boiled fish, the fish ball and the deep-fried fish fillets. The various ways the fish is cooked and served makes the taste more diverse.
Where to eat
A recommended place to try the dish is Banh Canh Lady Phung. It locates in a small alley from Nguyen Trung Truc street.
Restaurants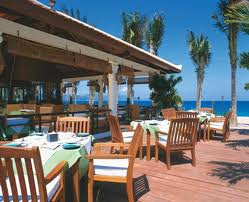 Palm Tree
Add
: On Tran Hung Dao St., located between Mai House and La Veranda
Cuisines
: Seafood, Vegan & Vietnamese
Price
: < US $10
Description
: one of the few restaurants on Phu Quoc which will make vegan and vegetarian food upon request. If you want to go meat-eater for the day the seafood is recommended, for example the squid, scallops, garrupa and kingfish.
You could eat banana pancakes for breakfast, grilled seafood for lunch, and barbequed prawns and eggplant for dinner. After that, drink chilled coconuts and beer until midnight. The restaurant is accessible from the beach side only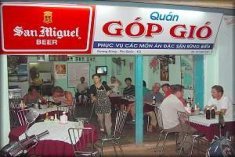 Gop Gio
Add
: 145 Bach Dang St.
Tel
: +84 77 384 7057
Cuisines
: Vietnamese, Seafood
Price
: US$2-10
Description
: A local restaurant highly regarded by travelers, offering fresh seafood at very reasonable prices. Nice casual place for a bit to eat.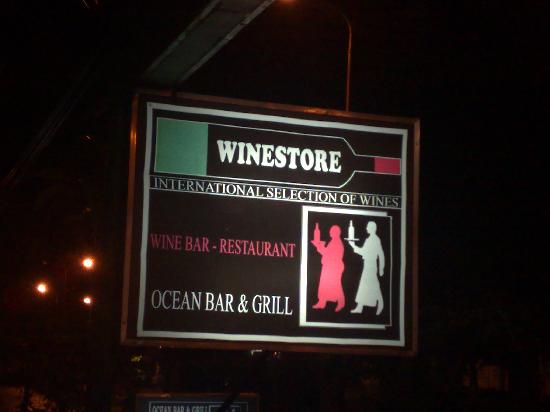 Ocean Bar & Grill
Add
: 60D Tran Hung Dao St.
Tel
: +84 77 399 4268
Cuisines
: Grill seafood, meats
Price
: US$2-15
Description
: This is a tiny little tapas bar-grill located on the main road Tran Hung Do. The bites are light, so mix and match. Has a decent selection of wine in town thanks to the attached wine store.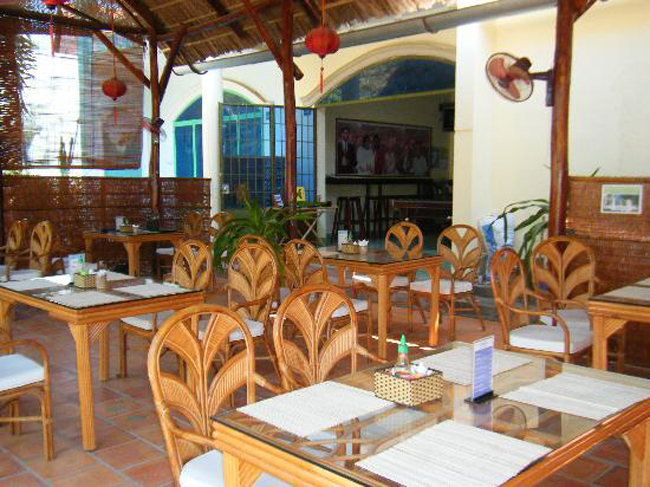 Oasis
Add
: 118/5 Tran Hung Dao St.
Phone
: +84 909 259 605
Cuisines:
Dessert, Vegetarian, Vietnamese, International
Price
: US$4-10
Description
: the restaurant is run by Stephan from England and his Vietnamese wife Yum. Stephan has plenty of travel advice to offer and is willing to stay up late trading war stories with guests. Yum supervises the cooking, and she makes sure that there is plenty of Vietnamese food to complement the European fare. Cold beer, classic English Rock music, wifi and sport on TV complete the picture.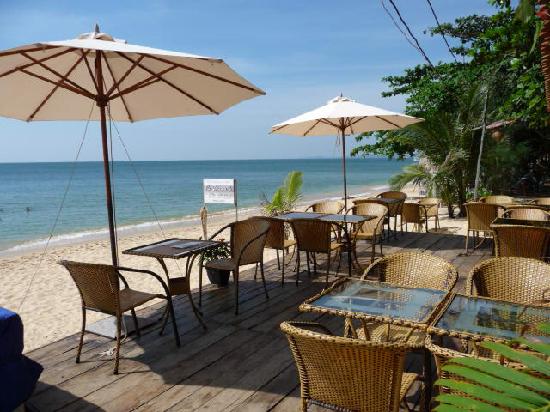 Le Deauville Bar
Add
: On Tran Hung Dao St. (near Kim Hoa resort)
Phone
: +84 919 831 659
Cuisines
: Barbecue
Price
: US$5-10
Description
: As its name might suggest, Le Deauville is a French restaurant, and its owner is said to be a Frenchman named Olivier. From your table at Le Deauville on Long Beach you can watch the sunset on the beach while your meal is being cooked nearby. Wafting from the sand will come the aroma of seafood sizzling on a hot barbeque plate.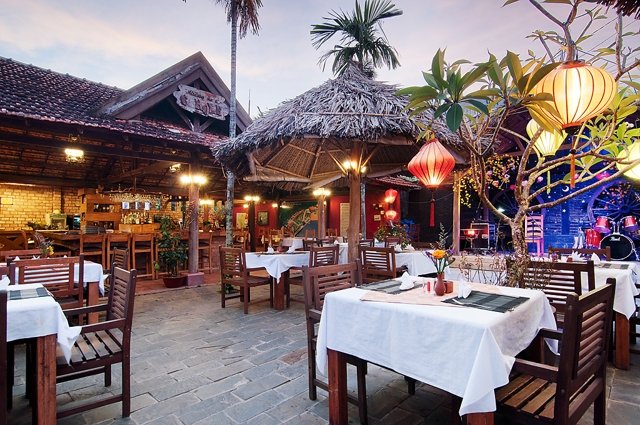 Chez Carole
Add
: 88 Tran Hung Dao St.
Tel:
+84 77 3848 884
Cuisines
: French, Italian, Vietnamese
Price
: US$5-10
Description
: Chez Carole is run by a French-Vietnamese couple, and has become well known as the place to get wood-fired pizza. While some travelers call the Chez Carole pizzas glorified burnt pancakes with no taste, others claim they are the best pizzas they have ever eaten.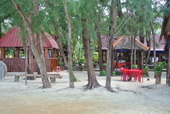 Gio Bien
Location
: Ganh Dau beach
Cuisine
s: Vietnamese, Grill seafood
Price
: US$5-15
Description:
Located in the beautiful bay of Ganh Dau beach, this family run restaurant serves authentic Vietnamese dishes including grill seafood. Try their grill cod fish dish with tumeric marinate - it is devine!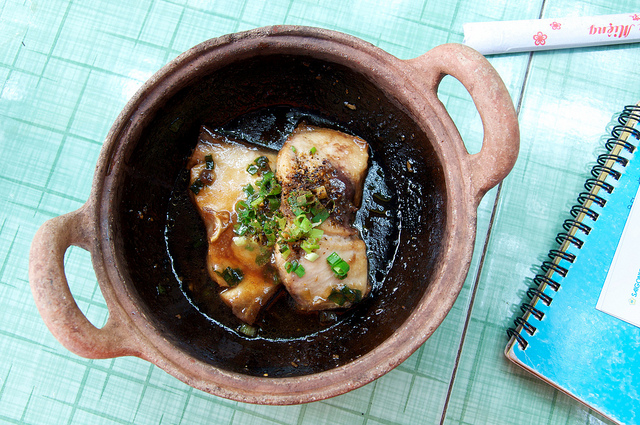 Ai Xiem
Location
: Bai Sao Beach
Phone
: +84 77 399 0510
Cuisines
: Vietnamese
Price
: US$5-15
Description
: Located on the white sands of Bai Sao beach, this restaurant has succulent barbecued seafood and great fish in clay pot. Tables are on the sands, a few metres from lapping waves.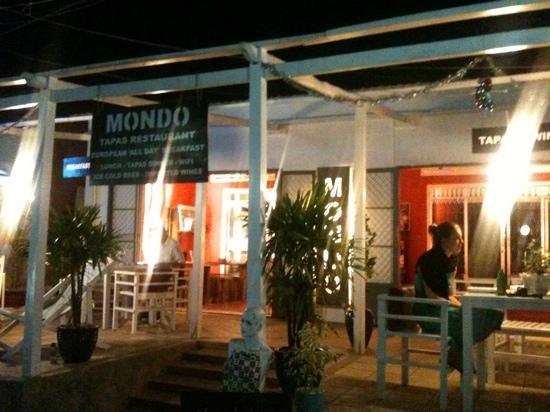 Mondo Restaurant & Lounge
Add
: 82 Tran Hung Dao St.
Tel
: +84 77 399 4930
Cuisines
: European, Tapas, Bakery
Price
: US$5-15
Description
: Serves a selection of tapas and European light dishes.
Le Cap Breton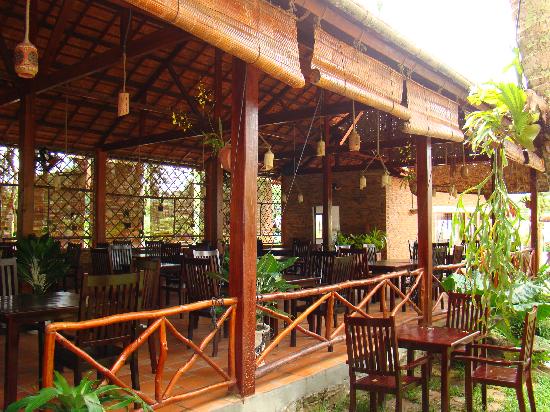 Add:
143 Tran Hung Dao St.
Phone
: +84 903 046 454
Cuisines
: French, Vietnamese
Price
: US$10-15
Description
: Located nearby the museum Coi Nguon, opposite the way to La Veranda resort. Serves French dishes as well as authentic Vietnanamese dishes including shrimps, crabs and fish.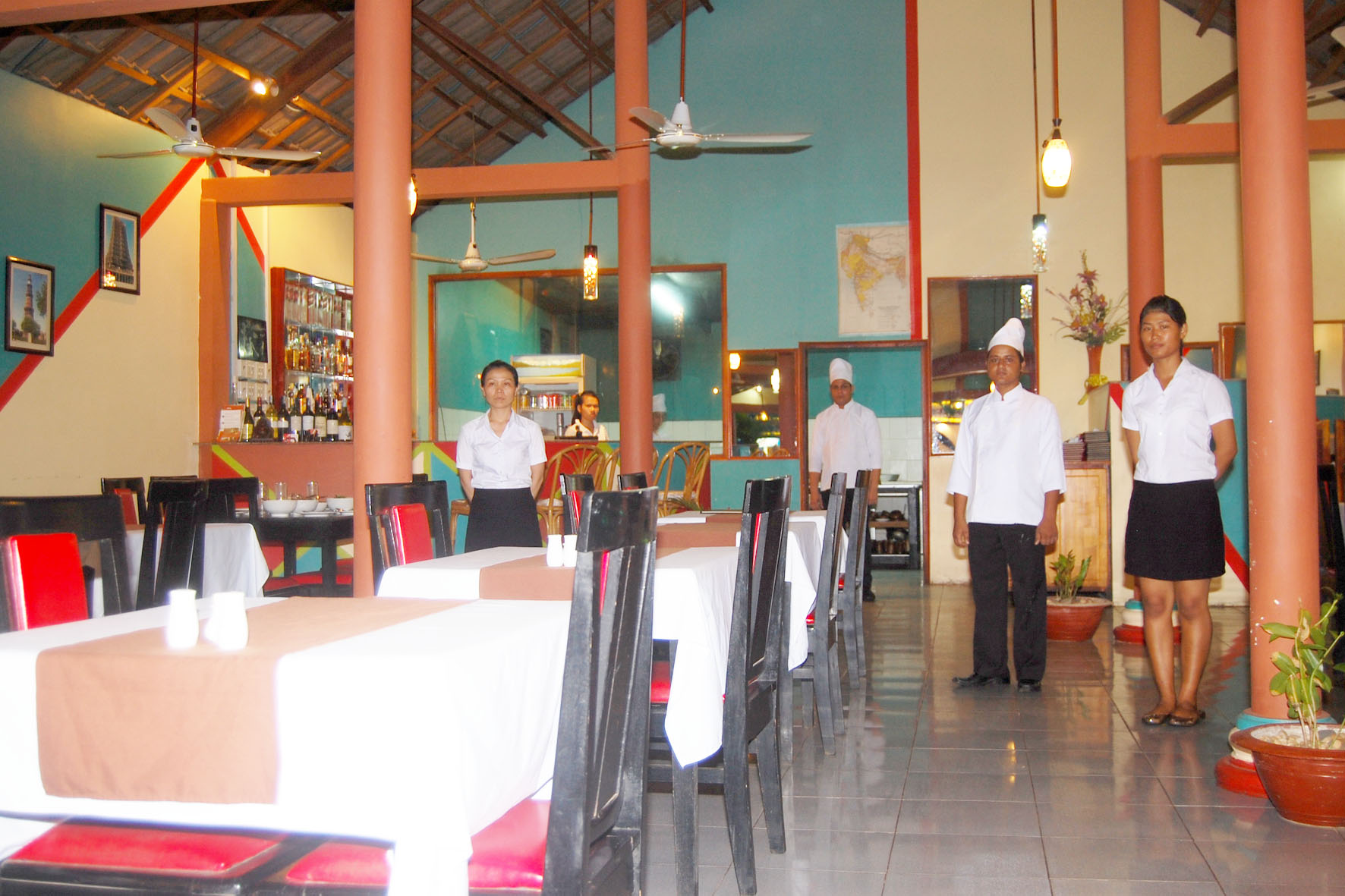 Ganesh Indian
Add
: 97 Tran Hung Dao St.
Cuisine
: Indian
Price
: US$10-20
Description
: Offers wide range of North Indian cuisine including Tandoor and Naan bread. Probably the only Indian restaurant on the island!
Laguna & Neptune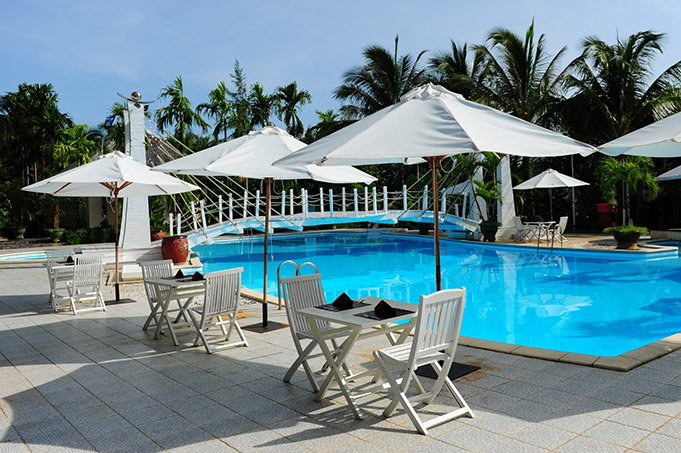 Add
: 64 Tran Hung Dao (inside Sasco Blue Lagoon resort)
Cuisines
: Vietnamese, International
Price
: from US$15
Description
: Located at the Sasco Blue Lagoon Resort with sea views. Laguna & Neptune Seafood Restaurant offer a wide variety of dining options with an interesting selection of dishes combining Asian and western flavours.