Binh Thuan hosts workshops on national tourism area management
Over 200 experts, researchers and managers from departments of culture, sports and tourism nationwide gathered at a workshop on national tourism area management in Binh Thuan on October 24
Delegates focused their discussion and analysis on the potential for developing national tourism areas, gave opinions on the national tourism management model proposed by the Vietnam National Administration of Tourism (VNAT), and proposed new suitable models of national tourism management.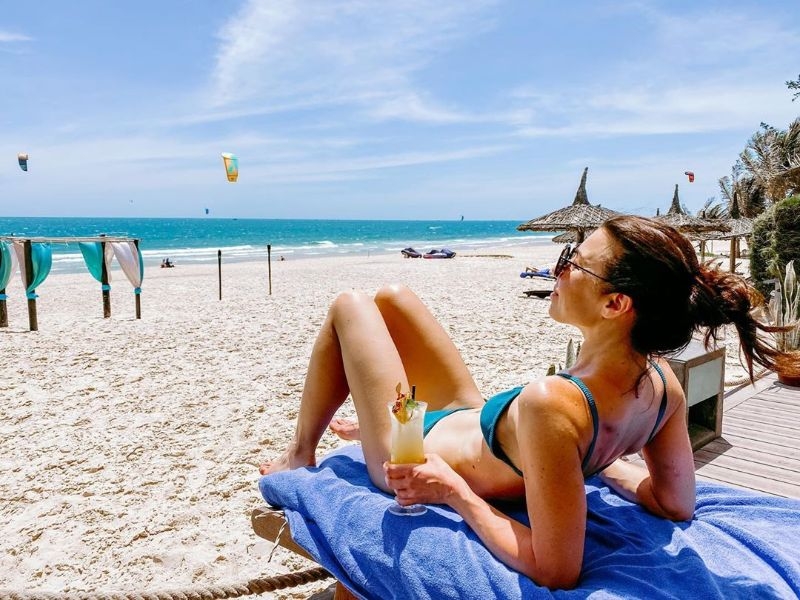 Mui Ne beach - Binh Thuan
According to the master plan on Vietnam's tourism development to 2020 with a vision to 2030 approved by the Prime Minister, the country will have 49 locations in 43 provinces and cities that are potential to develop national tourism areas.
As of October 2020, 22 locations have been planned to develop into national tourist areas.
Deputy General Director of VNAT Ngo Hoai Chung said localities are facing many difficulties and confusion in managing national tourism areas because the Government has not had relevant regulations.
Participants proposed the Government to quickly promulgate a general model of national tourism area management, thus guiding localities in applying.
Dr. Tran Van Thong from Ho Chi Minh City University of Finance said the Ministry of Culture, Sports and Tourism needs to build an interdisciplinary management model and clearly define functions and tasks for all management levels.
The general management model should ensure economic factors, preservation of culture and heritage values, natural resources, and local communities' identity , he stressed.
Recommendations at the workshop will serve as a basis for the Ministry of Culture, Sports and Tourism to propose an appropriate national tourism management model to the PM for approval, towards improving the efficiency of the management of national tourism areas as well as the quality of tourism products, contributing to making Vietnam's tourism a key economic sector soon./.