Lai Chau holds Open Putaleng Paragliding Tournament 2020
The Open Putaleng Paragliding Tournament is currently under way between December 24 to 27 along with the hot air balloon activities in Lai Chau Province's Tam Duong District to boost local tourism.
It is hoped that the events will help promote Lai Chau's nature, people and traditions to both domestic and foreign tourists. This is also a test to develop a comprehensive competition system for annual long-distant paragliding tournaments to attract more participants to Lai Chau and better develop the paragliding activities in the locality.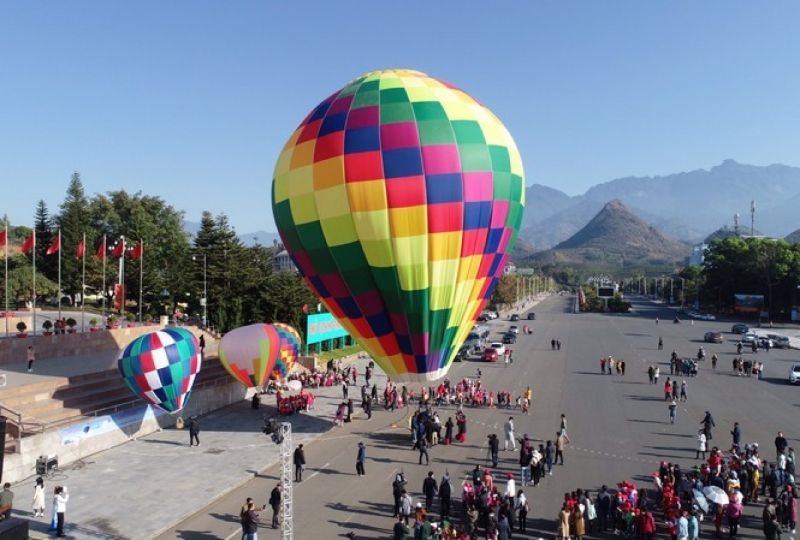 The tournament should also help tighten tourism collaboration between districts and provinces. Tour agencies can better understand the region to build more tour packages.
This year, 60-100 paragliders and 17 hot air balloonists and support crews have participated in the paragliding tournament and hot air balloon activities. The participants will start from Si Thau Village and land at the stadium of Tam Dong Town, Tam Duong District.
There will be six mini hot air balloons and one large balloon which will be anchored to the stadium and Nhan Dan Square in Lai Chau.
Putaleng mountain is located northwest of Mount Fansipan, in the Hoang Lien Son mountain range. At 3,143 metres, it is Vietnam's second highest peak after Mount Fansipan. It has become a favourite spot for domestic and foreign extreme sports lovers in recent years