Mekong Delta floating markets through a foreign lens
German-Mexican photographer Sebastian Hanke captured the colorful bustle of floating markets across the Mekong Delta during a recent trip.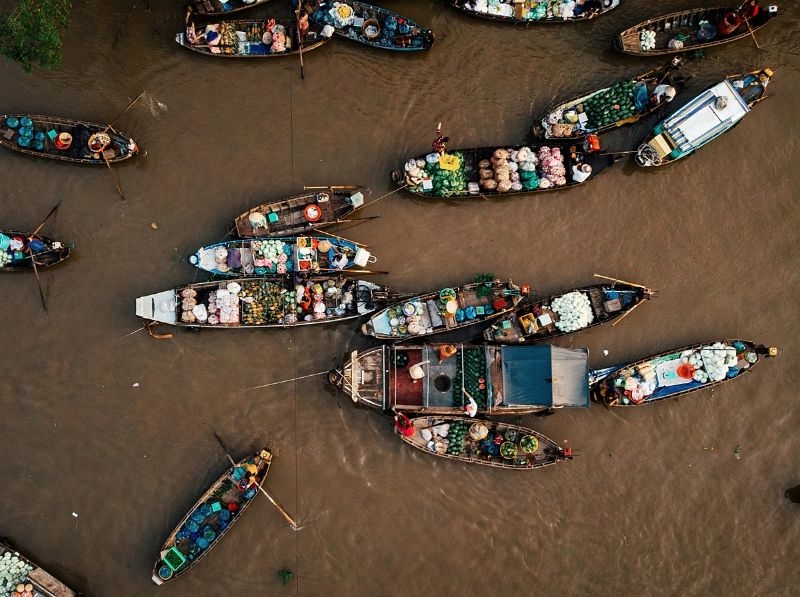 Cai Rang Floating Market
During his trip in the Mekong Delta in early 2020, Sebastian visited Phong Dien and Cai Rang floating markets in Can Tho City, considered the heart of Mekong Delta - Vietnams rice basket. The southern city is well-known for its floating markets, picturesque rural canals, and abundant fruit gardens. Sitting on boats around the canals to visit floating markets was a unique experience. Life on the river was very exciting and bustling, especially in the early morning, he said.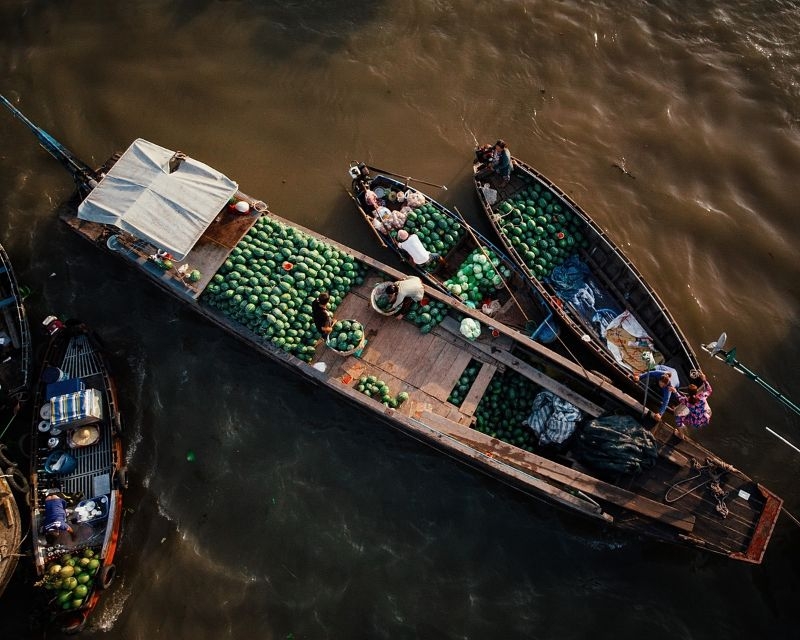 Cai Rang is located about 5 km from downtown Can Tho and takes 30 minutes by boat from Ninh Kieu Wharf while hong Dien Market is about 17 km southeast of the city. From Cai Rang Market, you can rent a boat to go straight to Phong Dien. In the past, Phong Dien floating market was located at an intersection on Phong Dien River but has since moved 800 m to Nhon Ai Commune. Its new location helps the market attract more customers, traders and tourists with its great scenery and peaceful waterway ambiance.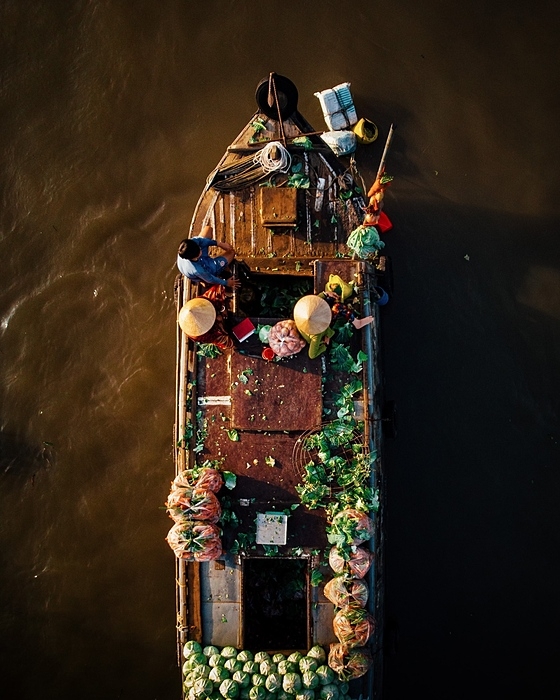 From the early morning, traders gather to buy fresh vegetables and fruit to resell elsewhere. The most crowded time is from 5:30 to 6:30 a.m. when many boats clog the waterway.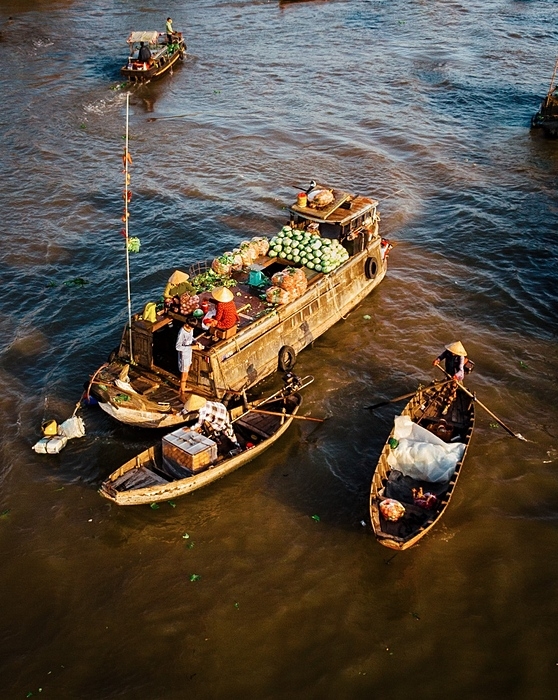 Tourists are often surprised to see traders transport fish sauce, dishwashing soap, stockings, gloves, fruits etc. all on one small boat, similar to a mini convenience store.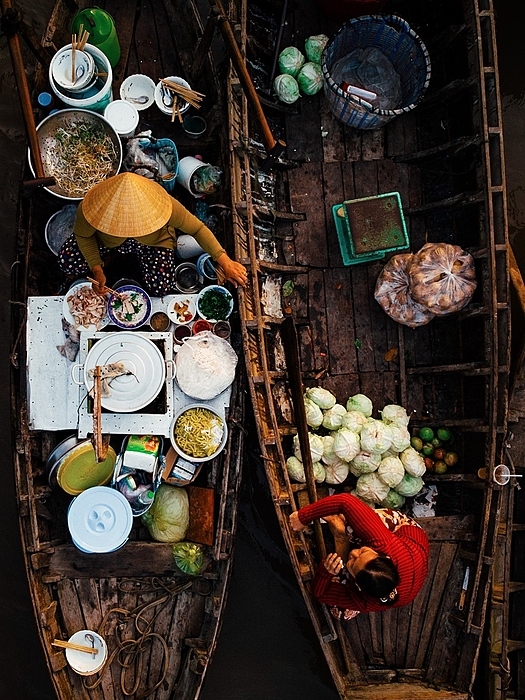 The market also has many floating eateries serving regional foods.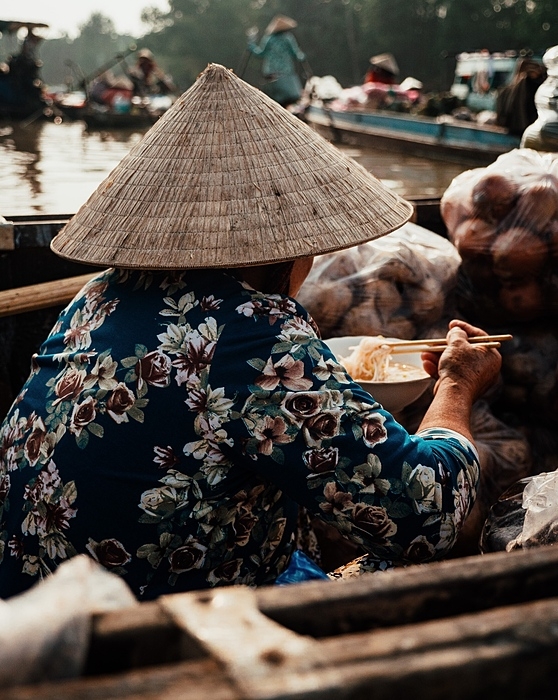 Withouta tables and chairs, tourists can enjoy a bowl of noodle soup. From a boat, tourists could gain a close-up experience of Mekong Delta market life while listening to stories told by traders.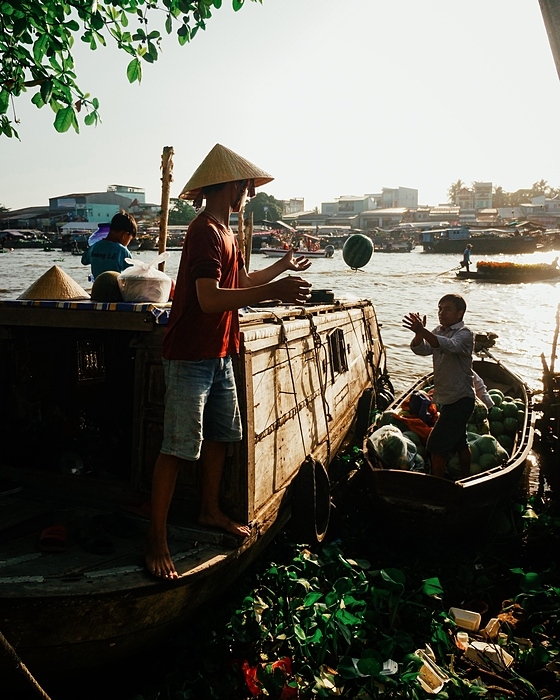 A 40-minute boat ride is the best way to explore life along the waterways as it passes houses built on stilts over the water and boats in a bewildering variety of sizes, shapes and colors docked along the shore.
Source : VNexpress