The colors of Mekong Delta
The series "Colors of Mekong Delta" by An, a 28 year old Photographerer, from Kien Giang Province was completed during trips to Soc Trang, Hau Giang and Can Tho.
The photographer won the first prize at the 34th Mekong Delta Art Photography Festival in 2019, hosted by Hau Giang.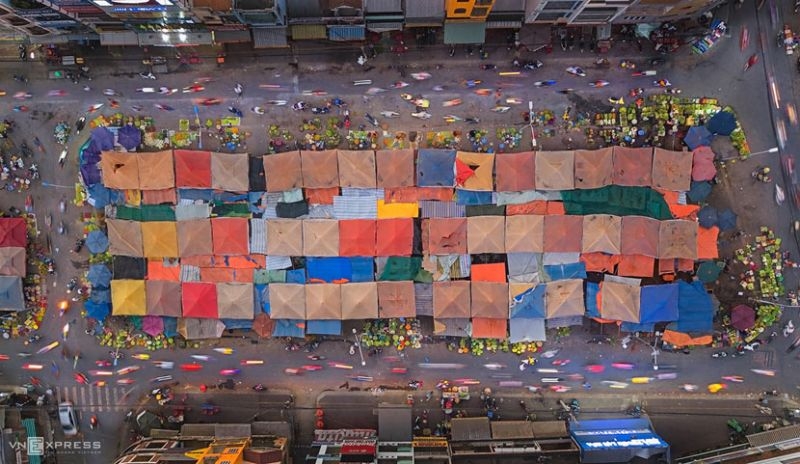 This photo features the bustling and colorful market at Soc Trang Town's center. The market operates from early morning to late afternoon with a full range of items from fresh food to fabrics and home appliances.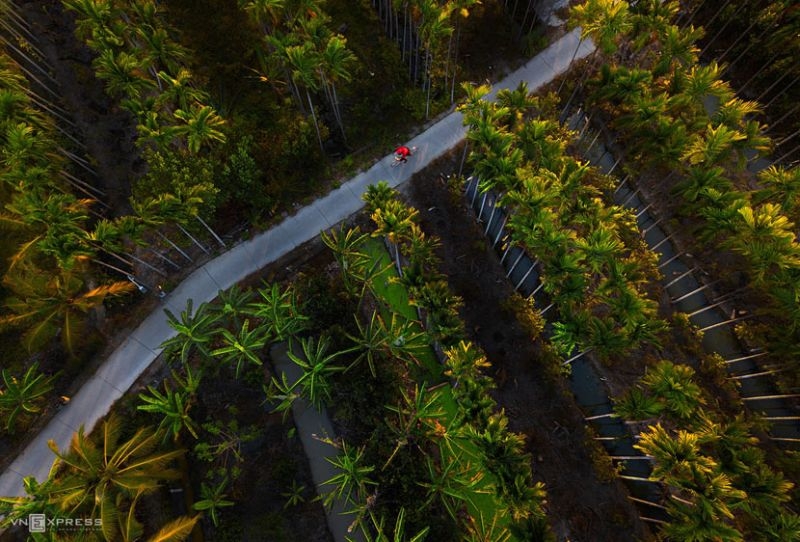 Peaceful sunshine lighting a countryside road running through areca and banana plantations in An Lac Thon Town, Ke Sach District, Soc Trang Province.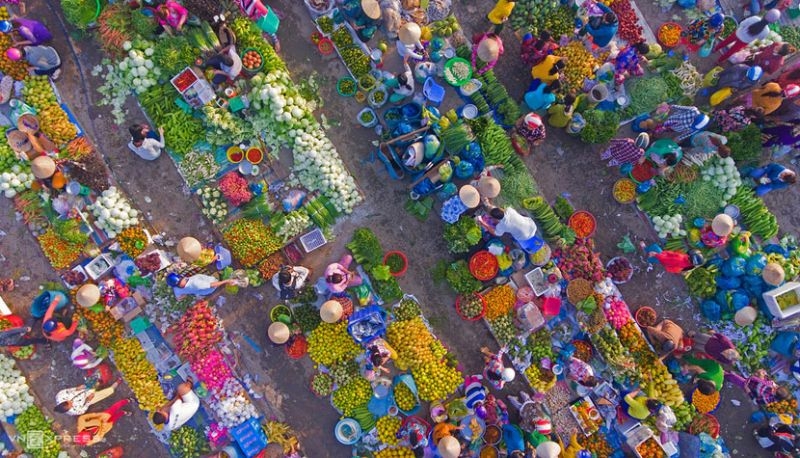 The Vi Thanh countryside market in Hau Giang Province grows especially busy during the Tet (Lunar New Year) rush.
At this market, vendors sit in fixed spots of ​two to four square meters each in long lines, row after row, leaving only small paths for customers to shop.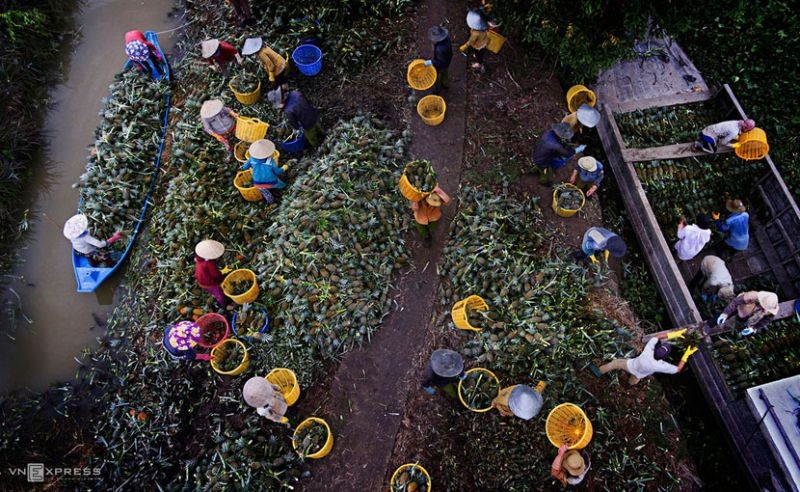 Farmers harvest Cau Duc pineapples. The name of this pineapple stems from a bridge built by the French in the 1930s across Cai Lon River, connecting the two provinces of Hau Giang and Kien Giang. The bridge was eventually rebuilt and renamed Cai Tu.
Cau Duc pineapples are some of the major products of Hau Giang. The Department of Intellectual Property granted the certificate of geographical indication for this pineapple in November 2020. Cau Duc pinepapples are harvested mainly in February and March and during the off-season in July and August.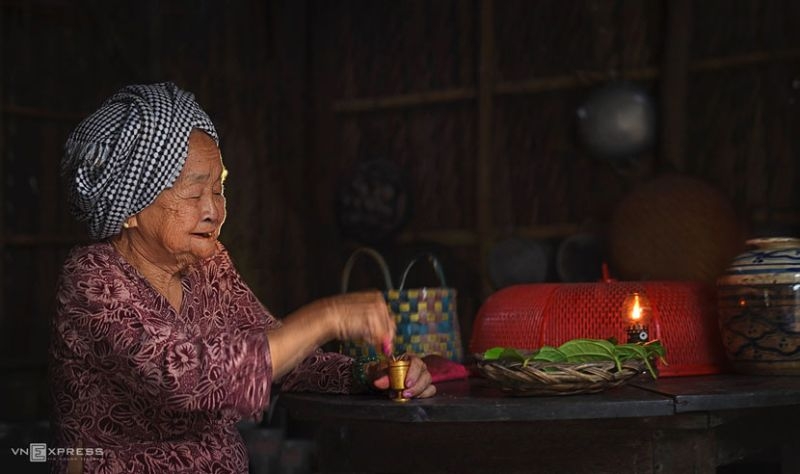 A woman named Ut with her betel tray.
On Tet holidays in the countryside, betel and areca are always placed centrally on the altar as an offering to ancestors. A beautiful areca or betel tray represents a year full of luck and love.
An said he travels whenever he has free time, sometimes alone or with friends who share similar interests. Vi Thanh Town of Hau Giang is one of the places that he likes to take photos the most since it was with him throughout his high school years.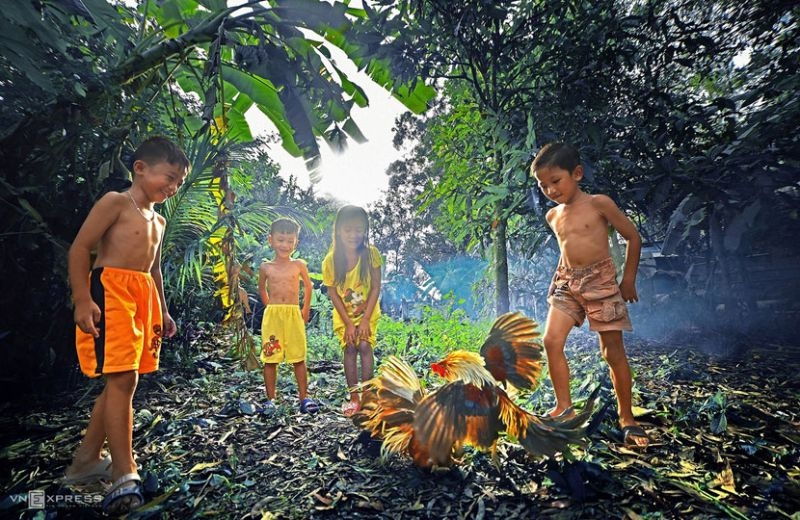 Children revel in a chicken fight in Vi Thanh Town.
Chicken fighting is a folk hobby. A chicken fight in the countryside always attracts the attention of people from around the neighborhood. After each match, the winner will not be awarded money but treated to a meal by the opponent.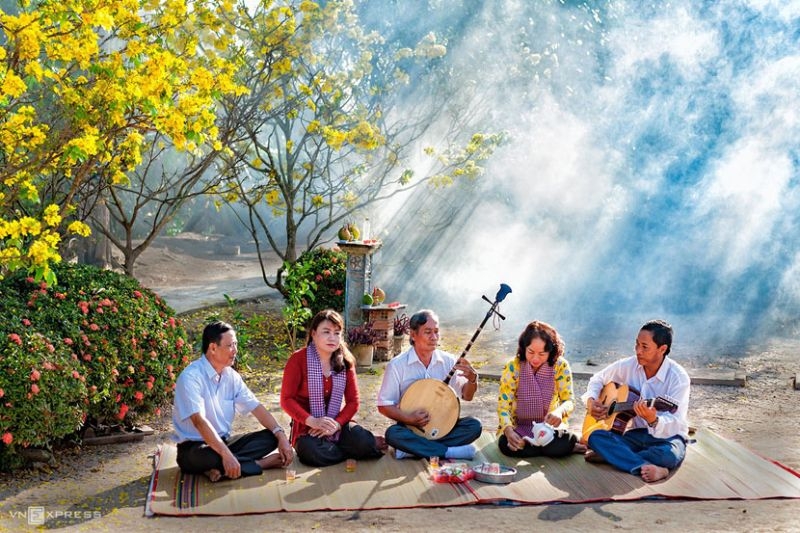 During festivals or parties, groups of musicians gather to herald spring, perform, exchange and share their experience to preserve and promote traditional national culture. The photo was taken in Hau Giang.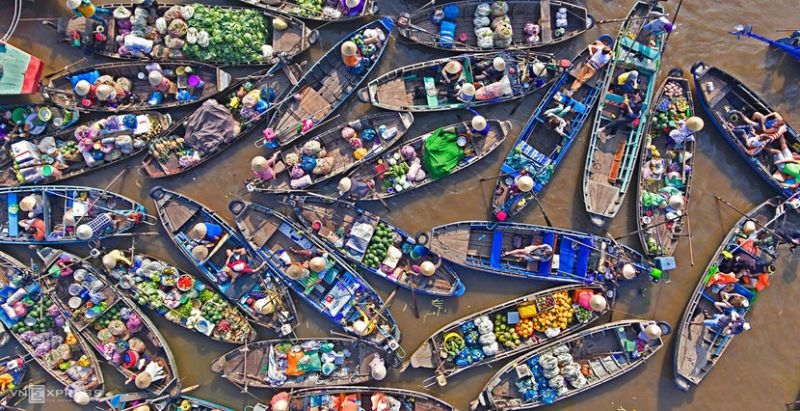 The busy Phong Dien floating market in Can Tho.
Near Tet, life across the floating market is considerably more vibrant with many boats selling different products like pork, watermelon, flowers and fruits. The market lies about 17 kilometers from central Can Tho to the southeast and usually lasts from 4 to 8 a.m. daily.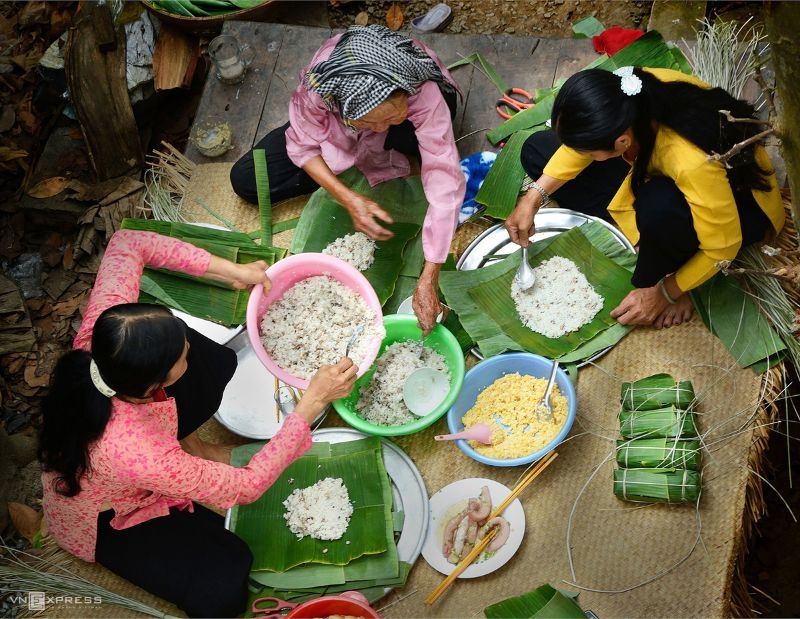 Hai's family packs cylindric glutinous rice cake (banh tet) for Tet in Phong Dien District, Can Tho.
Banh tet is not only a new year dish but also a typical Tet cultural feature in the south. A few days before Tet, locals eagerly prepare ingredients to make the cake including banana leaves, sticky rice, and pork, all cooked together.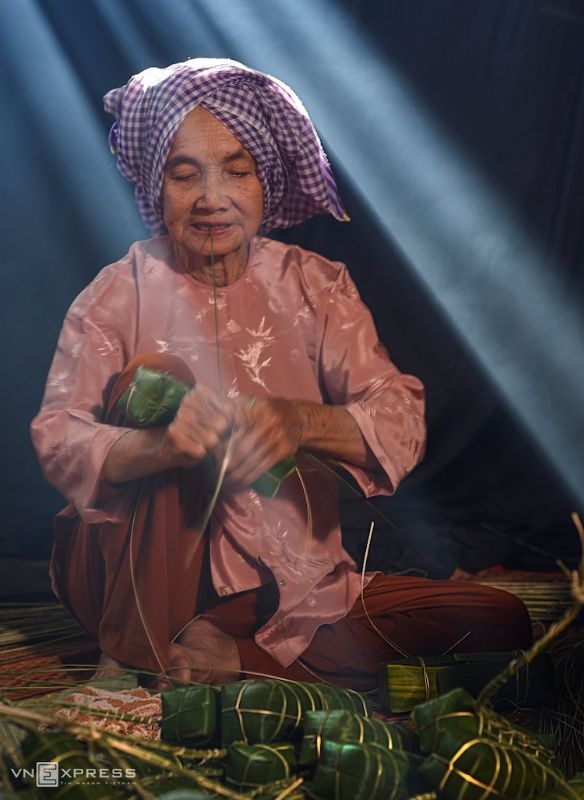 An old woman meticulously ties a cake with bamboo strings.
Nowadays, only a few households pack banh tet themselves, with the rest buying at the market.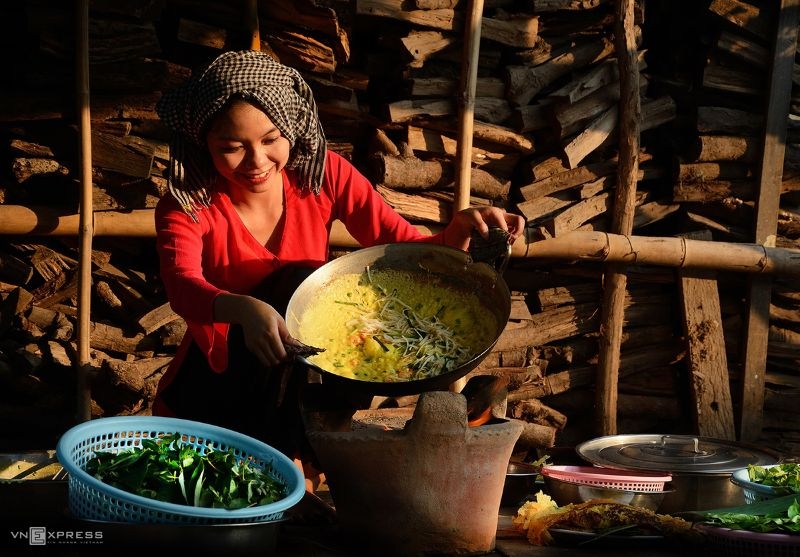 A Mekong Delta local dressed in a traditional outfit cooks Vietnamese pancakes filled with shrimp, bean sprouts, and served with spinach, lettuce, herbs and sliced star fruit.
Source : VnExpress.net