Duong Lam Village - The Journey to the Origin
The ancient village of Duong Lam on the outskirts of Hanoi is also known as a museum of laterite, home to around 300 houses built three or four centuries ago with lateritic bricks. The village has also been described as the last stronghold of wet rice farming culture in northern Vietnam.
A journey to Duong Lam village is a trip to trace back the origin of Vietnam's culture and Vietnam's traditions. This is also the great chance explore architecture of ancient houses while wander along its narrow alleyways, visit temples dedicated to the two kings born there, and most interesting of all, chat with locals living in the ancient houses.
Tour brief
Hanoi - Duong Lam - Mia Pagoda - Hanoi
Itinerary
AM: Back to the origins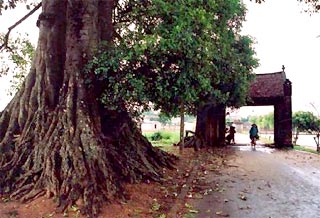 You start the day from your hotel at 08.00am and travel west of Hanoi to visit Duong Lam village, a purely agricultural village of the Northern Red River delta where still preserve many hundred-year-old houses. It will be your unique experience as you walk along tiny ancient alleys; visit Mong Phu temple in Mong Phu hamlet - the only hamlet whose original village entrance gate remains intact, dedicated to national heroes. Have some talks with the locals in their ancient houses by visiting the ancient houses of Mr Lam, Mr Ha and Mr Huyen. Enjoin your special lunch with Vietnamese foods in an ancient house.
PM: Understand your spiritual life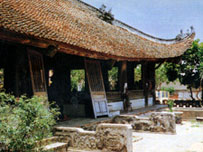 After resting, we continue driving to visit Mia Pagoda (other hamlet in Duong Lam village), is built in 15 th century and admire 287 statues of all sizes, among with are famous sculpture such as the statue of Buddha in the Himalayas and the statues of the Eight Vajra Deities. Then visit Ngo Quyen temple and Phung Hung temple, places dedicated to two national heroes Ngo Quyen and Phung Hung.
Driving back hanoi. Tour finishes at about 5h00 PM.
Inclusions
Entrance fees
Transportation
Lunch - English/ French speaking tour guide
Mineral water during the trip



Exclusions
Personal expenses
Insurance
Others drinks