Vietnam Top Tourist Attractions
You will get experience the dynamic atmosphere of Ho Chi Minh City, the tranquil backwaters of the Mekong Delta, the hill station of Dalat, the beaches and islands of Nha Trang, the history of Hoi An, the majesty of Hue, the faded colonial elegance of Hanoi and the sheer wonder of Halong Bay. The ancient capital of Hoa Lu and the scenic sight of Tam Coc are visited
Tour brief
Day 1: Ho Chi Minh City Arrival
Day 2: Cao Dai Temple - Cu Chi Tunnels (B,L)
Day 3: Ho Chi Minh City- My Tho - Can Tho (B,L)
Day 4: Cai Rang floating market - Ho Chi Minh City (B,L)
Day 5: Ho Chi Minh City - Fly to DaLat (B)
Day 6: Da Lat - Nha Trang (B,L)
Day 7: NhaTrang (B,L)
Day 8: NhaTrang - Fly to Da Nang - Hoi An (B)
Day 9: Hoi An Free time (B)
Day 10: Hoi An - Hue (B)
Day 11: Hue - Fly to Hanoi (B,L)
Day 12: Hoa Lu - Tam Coc Excursion (B,L)
Day 13: Hanoi – Ha Long Bay (B, L,D)
Day 14: Ha Long Bay – Ha Noi (B,L)
Day 15: Hanoi - Departure (B)
Itinerary
Day 1: Ho Chi Minh City Arrival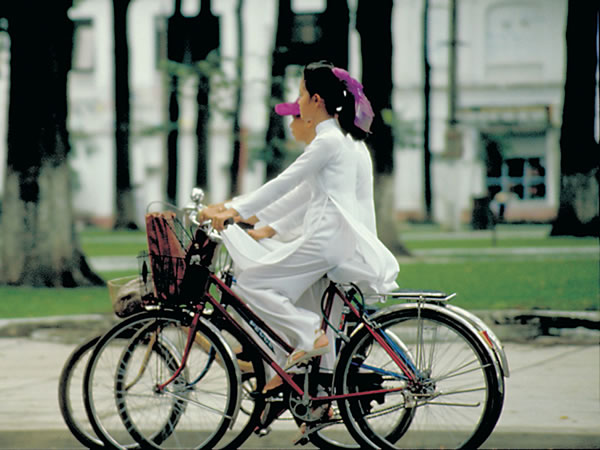 On arrival at Tan San Nhat Airport, you are met and transferred to hotel. If time permits we stroll around the downtown to explore the different local ways of life. Overnight in Ho Chi Minh City.





Day 2: Cao Dai Temple - Cu Chi Tunnels (B,L)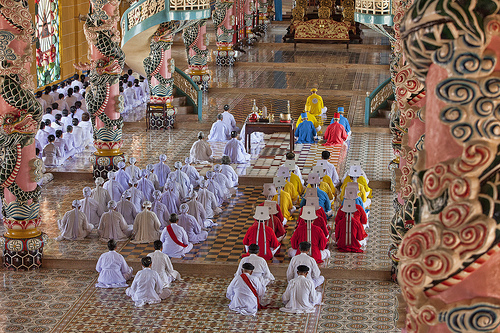 Heading out of town we drive north to visit the head quarter of Cao Dai sect in Tay Ninh. This religion was founded in 1923 and now numbers over 2 million members.
On arrival we see the ornate temple and attend the fantastic mid-day service when the followers fill the hall wearing colored robes, a symbol of the curious combination of the Confucianism, Taoism and Buddhism. Afterwards we continue to the famous Cu Chi Tunnels, which were an incredible underground network constructed by Vietnamese fighters during the long struggle for independence. The tunnels contained hospitals, plus accommodation and schools, and were used as a military base for the Vietcong in the American war.
Overnight in Ho Chi Minh City.

Day 3: Ho Chi Minh City- My Tho - Can Tho (B,L)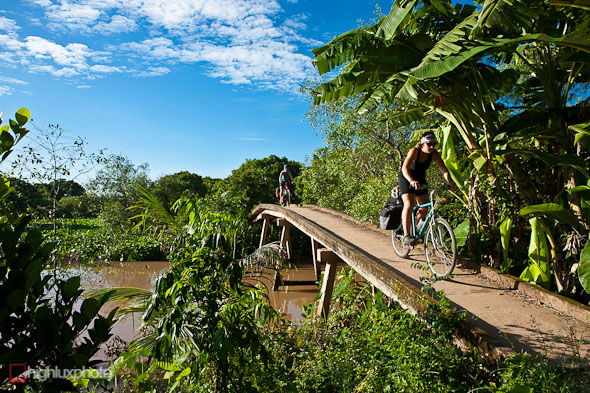 Leave HCMC to lush My Tho where we cruise on a private boat through the green vegetation of the canals to an orchard, where we are treated to a delicious lunch in a local restaurant in the heart of the Mekong , complete with tropical fruits. We also visit the snake farm Dong Tam that breeds snakes for, among other things, snake wine and visit VinhTrang pagoda, a combination of Asian and European pagoda before heading Can Tho city, heart of the Mekong Delta. Overnight in Can Tho.


Day 4: Cai Rang floating market - Ho Chi Minh City (B,L)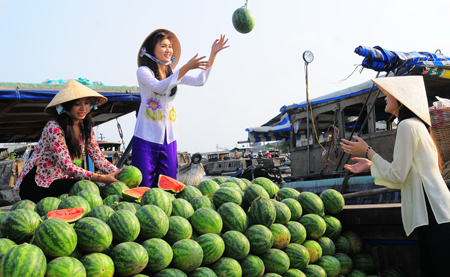 You wake up to the sounds of the Mekong River welcoming a new day. Take boat trip to join in the Cai Rang floating market – one of the most bustling floating markets in Mekong Delta with hundreds of small boats barging and jostling for space to sell their goods and to experience the Mekong rural lifestyle. After sampling local fruits, our guide will escort the guests back to the hotel through myriad canals. Lunch at local restaurant before return to Ho Chi Minh City to spend the night.

Day 5: Ho Chi Minh City - Fly to DaLat (B)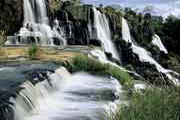 In the morning, take a short flight to Dalat. On arrival we can soak up the cool climate as much as we want by spending our free time to wander around and catch our first glimpse of the town. The influence of the French is prevalent since Da Lat was founded as a hill retreat for the colonials to escape the oppressive heat of the coastal plains and the Mekong Delta. This charming town is set around a lake and surrounded by forests, waterfalls and rolling countryside
Overnight in Da Lat.

Day 6: Da Lat - Nha Trang (B,L)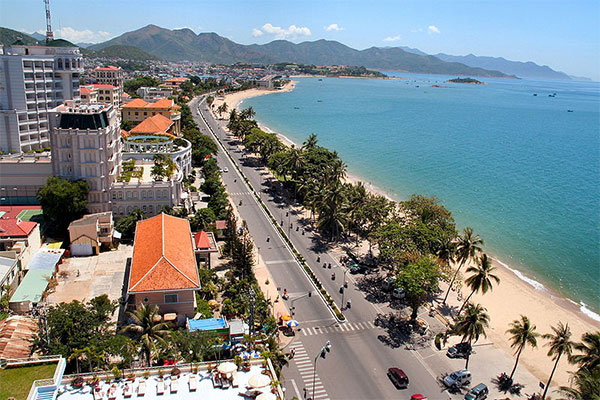 An impressive way to start our day is a walk around the town. We then embark on a short drive past the charming pine hill to visit the summer residence of Vietnam's last Emperor Bao Dai, who was forced to abdicate in 1945, shortly after the end of the World War II. We follow this with a trip to the Lam Ty Ni Pagoda and the Hang Nga Guesthouse, well known as the Crazy House because of its bizarre architecture. The central market and the old rail station are also visited this morning before we travel by roads through the undulating terrains to the picturesque coastal town of Nha Trang. Along the way we make stopover at the scenic Ngoan Muc Pass and the Po Klong Jarai Cham Towers. These amazing structures represent an interesting culture and a colorful history of the Cham people
Overnight in Nha Trang

Day 7: NhaTrang (B,L)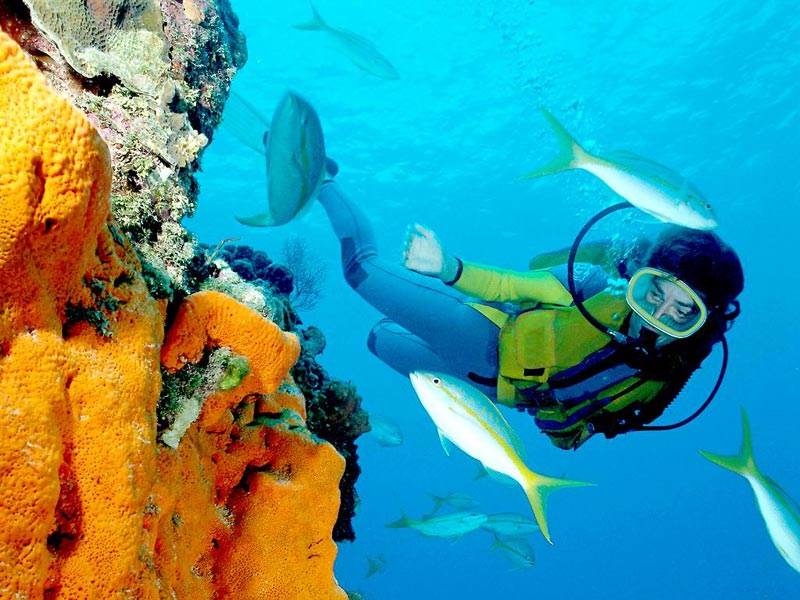 The fabulous sunny weather, turquoise water surrounding a string of islands and white sandy beach stretching the whole length of the city make Nha Trang one of Vietnam's premier beach resorts. After breakfast we board a boat for a day trip around the coastal islands, stopping on the way at a local fishing village to observe the island life. Today we also have lots of time on the blue clear water enjoying swimming and snorkeling or lazing on a beach. A seafood lunch is some enjoyment of the trip. We arrive back in town late afternoon and visit the Long Son Pagoda and the impressive Ponagar Cham Towers, which are overlooking the colorful fishing port
Overnight in Nha Trang

Day 8: NhaTrang - Fly to Da Nang - Hoi An (B)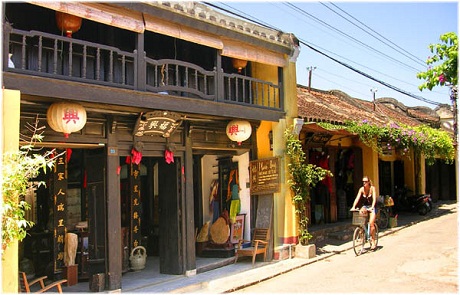 An early morning transfer to airport for a flight to Da Nang.
On arrival we are greeted and driven a short distance to Hoi An which was originally a Cham seaport but has been influenced down centuries by a myriad of traders from various cultures. There are plenty to see in this tranquil and delightful town, some of which are the famous Japanese Covered Bridges, the Pottery Museum, the 200 years old Tamky House, the Chua Ong Pagoda and the vibrant market. We visit these sights on an enchanting walking tour past many low tiled houses scattered along the small streets, and assembly halls which reflect the town's multi-cultural past
Overnight in Hoi An.

Day 9: Hoi An Free time (B)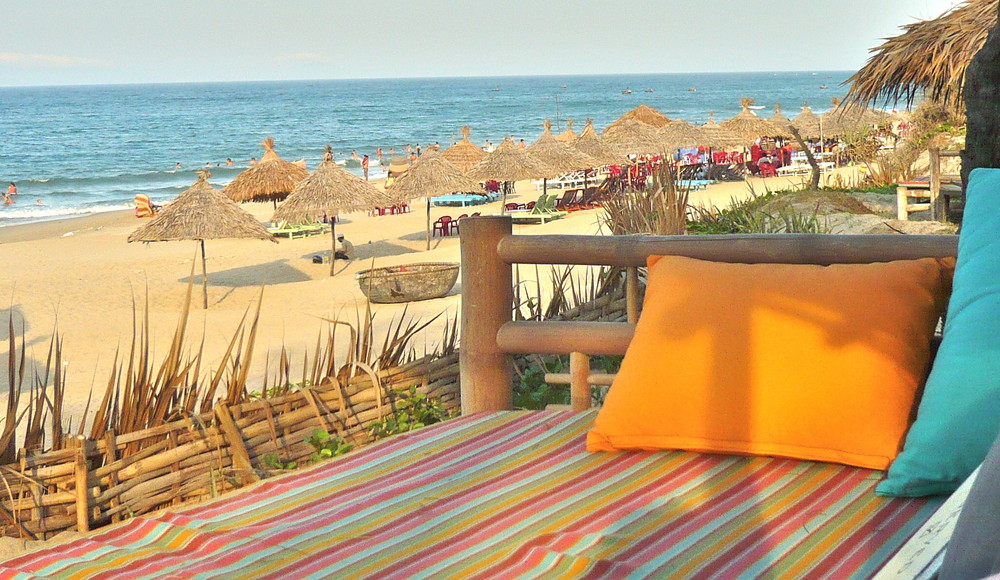 Today is free to further explore the ancient town of Hoi An or relax on Cua Dai beach.





Day 10: Hoi An - Hue (B,L)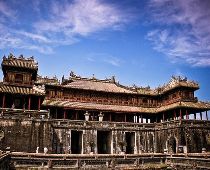 We drive to Hue this morning with 3 hours driving. Stop over at Hai Van Pass, Lang Co Beach.
On arrival, we embark on a tour of Hue City including the Citadel and the Forbidden Purple City. Enjoy a sunset cruise on Perfume River to visit Thien Mu Pagoda.
Overnight in Hue.



Day 11: Hue - Fly to Hanoi (B,L)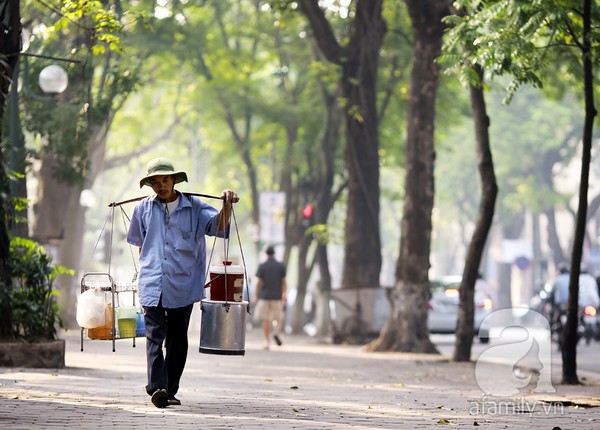 Fly to Hanoi in the morning. The colonial capital city Hanoi is a unique Asian city with tree-lined boulevards, French colonial architecture, peaceful lakes and oriental pagodas and temples.

In the afternoon visit Hanoi: Vietnam 's artistic and intellectual capital. Explore the fascinating Old Quarter and its hundreds of specialty shops selling silk clothing, lacquer-ware, embroidered linens, furniture, bamboo, cooking utensils, ceremonial objects and more. Enjoy people watching at stylish cafes. Shop for impressive modern art in the city's many galleries. Also visit Hanoi 's main cultural attractions, including the Fine Arts Museum and the Temple of Literature. Overnight in Hanoi.

Day 12: Hoa Lu - Tam Coc Excursion (B,L)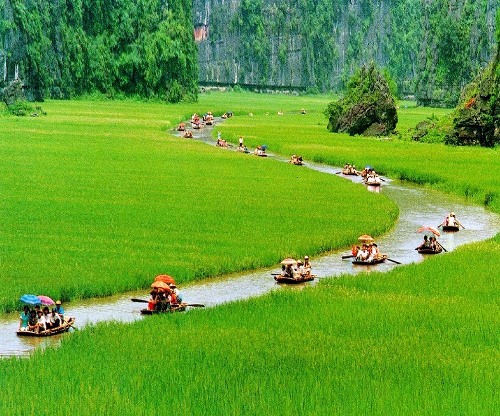 In the morning, depart for for Hoa Lu with 2 hours driving. The capital of Vietnam from 968 AD to 1010 AD during the Dinh and early Le Dynasties is Hoa Lu, which however has left its legacy in the form of two small temples, each one nearly a thousand years old. After two and half hour drive from Hanoi we visit these remaining structures, dedicated to the Dinh and Le Rulers, then climb 200 steps to the top of Ma Yen mount for a fantastic view over the surrounding areas.
The next stop of our trip is Tam Coc which is surnamed "Inland Halong Bay". We take a boat trip on a river through the quiet and peaceful landscape of rice fields surrounded by limestone formations to the grottoes of Tam Coc.
Overnight in Ha Noi.

Day 13: Hanoi – Ha Long Bay (B, L,D)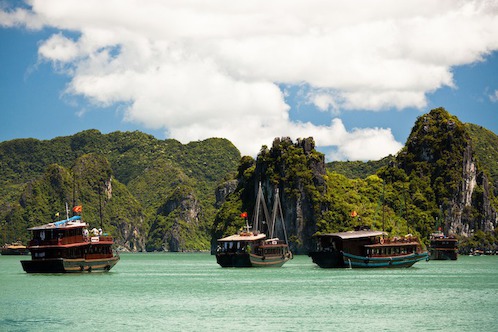 After breakfast, drive to Ha Long Bay with 4 hours travelling for the overnight cruise on a deluxe junk. Begin with a seafood lunch then explore some limestone caves. In the afternoon enjoy a swim or relax in the sun on the top deck or try your hand at some kayaking.



Day 14: Ha Long Bay – Ha Noi (B,L)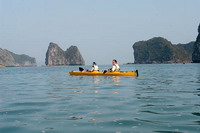 This morning continue to move around the bay to find more secluded areas to either swim or kayak. At around midday, the boat will return to the main harbour before transferring to an awaiting vehicle for the journey back to Hanoi to spend the night.



Day 15: Hanoi - Departure (B)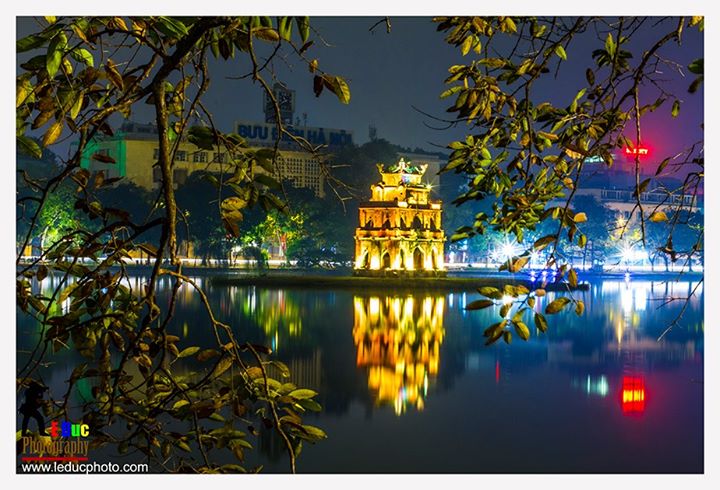 There is a free time for you to relax or further explore Ha Noi. The trip ends after your transfer to Noi Bai Airport for departure.
End of the services.





Inclusions
Private door-to-door pick-up & drop-off services.
All private transportation.
Accommodation shared in Double room with daily breakfast
Experienced English speaking local tour guides
Private boat trips as per tour
Meals as stated in the itinerary (B: Breakfast ; L: Lunch ; D: Dinner)
All sightseeing tickets.
Vietnam Visa On Arrival pre-approved letter.
Services charges and government tax.
Exclusive and personalized single agent/single customer service.
No extra charge after services confirmation
24/7 hotline support guaranteed
Exclusions
International flights & Departure taxes if any
Internal flight ticket (quoted seperately)
Personal expenses, tips and gratuities
Travel insurance
Beverage
Peak season or Public holidays surcharge if any
Compulsory Gala dinner on X-Mas or New Year if any
Vietnam visa stamp fee (US$ 25 & 01 passport photo each person)
Other services not mentioned above.
Hotels
- 3* hotel category
+ Ho Chi Minh : Elios Hotel (Deluxe room)
+ Can Tho : Holiday One hotel (Deluxe room)
+ Dalat : Best Western Pearl Dalat Plaza (Standard room)
+ Nha Trang : Fairy Bay hotel (Deluxe seaview room)
+ Hoi An : Lotus Hotel (Superior room)
+ Hue : Asia hotel (Deluxe room)
+ Hanoi : Golden Silk Boutique (Superior room)
+ Ha Long : Ha Long Phoenix Cruiser (Deluxe cabin)

- 4* hotel category
+ Ho Chi Minh : Eden Star Saigon (Deluxe room)
+ Can Tho : Victoria Can Tho resort (Superior room)
+ Dalat : Dalat Du Parc (Standard room)
+ Nha Trang : Michelia hotel (Superior Premier room)
+ Hoi An : Hoi An Ancient Village Resort (Deluxe Garden view room)
+ Hue : Eldora Hotel (Deluxe room)
+ Hanoi : Lan Vien hotel (Superior room)
+ Ha Long : Sealife Cruise (Superior cabin)

- 5* hotel category
+ Ho Chi Minh : Sofitel Plaza Saigon hotel (Superior room)
+ Can Tho : Victoria Can Tho resort (Superior room)
+ Dalat : Ana Mandara Dalat Villas (Villa Room)
+ Nha Trang : Sheraton Nha Trang hotel (Deluxe Ocean view room)
+ Hoi An : Palm Garden resort (Superior room)
+ Hue : La Residence Hue hotel (Deluxe room)
+ Hanoi : Hanoi De L'Opera hotel (Deluxe room)
+ Ha Long : Paradise Luxury cruise (Deluxe cabin)